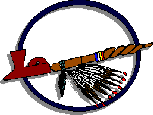 Learn About the Pipes of Pipestone
Keepers of the Sacred Tradition of Pipemakers
Si Yo, Ahoa, Hello, Feel free to take a look around and read about the legend of Pipestone, the history, and the beginning of our organization.
Members receive a monthly newsletter, exclusive Keepers onelist access, can consign hand made crafts at our Gallery and Gift Shop, as well as 10% savings on all gift store purchases. Members can also save up to 35% on the price of pipestone, leather, beads, and more.
We have members in 28 states, Germany, Switzerland, Ontario Canada, Sweden, Faroe Island, Australia, and England. Over 1/2 of our members are tribal members from over 30 different tribes. People choose to join for a variety of reasons, many are Pipemakers.
If you like Hand Made American Indian Art and Crafts be sure to stop by our on-line stores for some fantastic shopping. Everything from dream catchers, to T-shirts, bead work, to earrings, to Coffee mugs and of course hand carved pipestone pipes. All available for purchase through a secure connection.
Every year we see more special events that unite Native Americans taking place at the Great Pipestone Quarries in beautiful Pipestone MN. Through education and sharing we see diversity dissolving not only among ourselves but through-out the nation. We continue to share our culture with everyone who expresses interest. We all need to work together to preserve each tribes individual identity and unique cultural history.
Feel free to contact us with questions. The Keepers are proud to provide a resource of technical information for theses who have questions about Pipestone carving and quarrying.
Be sure to stop back often as this page will be updated regularly.
This site designed by FMP Web Promotions
More Sponsors
Mayfair Motel M. Humpheys
Global Ventures Russ Young
Mike Ziebarth Ellison's Meats
Global Feeds Bud Johnston
Rona Moore 1st Farmers Bank
Ronald Peterson Scott A. Smith
Pepsi Cola Ra Baker
Bruno Winkler Richard Bones
Gloria Frost Lucia Kaelin
Bud Webb Ulrike Ziffer-Petrov
Ronald Peterson Jubas
1st National Bank E&J Laundry